3 DAYS in SAN FRANCISCO
I really like visiting this city but one thing that is very distressfull is the amount of homeless people you'll see on the streets (in actual fact like everywhere in California). We were so shocked the first few days but the longer you were there the more you get used to it which is really sad.
But I will not show you that side here so let's get to the good parts. There is plenty to explore here. I'll be listing a few popular and beautiful spots that you can realisticaly can see within 3 days.
Golden Gate Bridge – kicking it off with the best of the best! We've seen this bridge while sunny, rainy, cloudy and it's always magnificent! Best way to experince it, is hiring a bike and cycle over it. Make sure you do so on the daylight. We made the mistake of staying too late over on the otherside watching the sunset and had to cycle back to the town for 1h30m in pitch black with no bike lights on, it was pretty terrifing to be honest but an experince nevertheless. If you wanna watch the sunset and stay till dark, best way is to drive it up there or get an uber.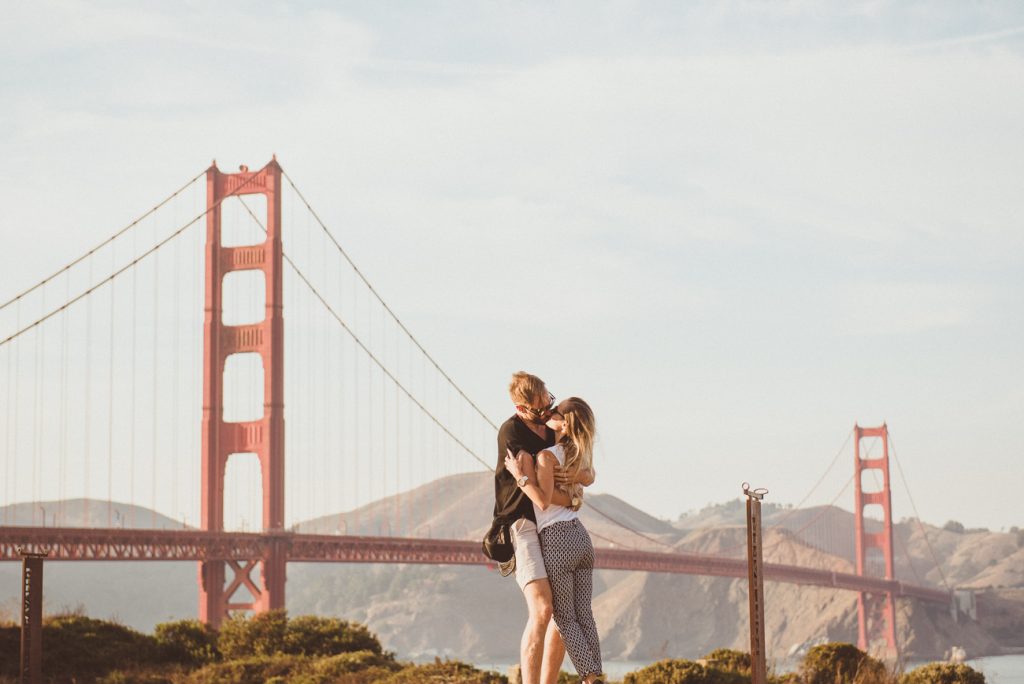 Baker Beach – beautiful golden sand beach streching for 800 metres with the golden gate view. The northern section of Baker Beach is frequented by 'clothing-optional sunbathers" and as such it is considered a nude beach, so be prepared to see some nudity here, haha, but because of its lenght it doesn't feel crowded so you've got plenty of space to yourself.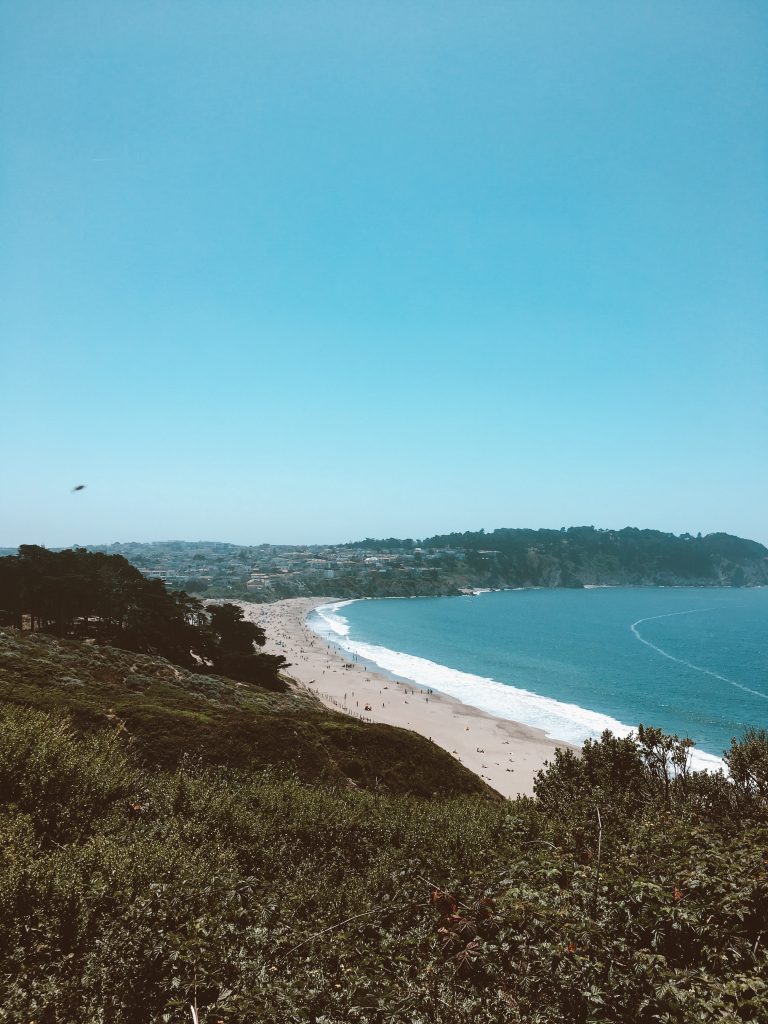 Marshall's beach – Small, remote shorefront area with rugged terrain, bird-watching and very close views of the Golden Gate Bridge. It's a very short walk from the Baker Beach, very few people around so it's perfect for sunbathing, just bare in mind you cannot swim, it's too dangerous.
Twin Peaks – is a remote residential neighborhood with modern homes densely packed on steep lots along winding streets. The grassy hilltop park is a popular attraction with hiking trails leading up to wind-swept peaks and 360-degree views of the Bay Area. I so loved driving around these winding roads.
Union Square – this public plaza in down town San Francisco and surrounding area is one of the largest collections of department stores, upscale boutiques, gift shops, art galleries, and beauty salons in the United States, making Union Square a major tourist destination. It's here where the cable cars are turned around manually. The San Francisco cable car system is the world's last manually operated cable car system. An old school ride in one of the old cable cars is a must.
Lombard Street – this residential street is famous for a steep, one-block section with eight hairpin turns. It is claimed to be "the crookedest street in the world" and is located along the eastern segment in the Russian Hill neighborhood. It is a major tourist attraction, receiving around two million visitors per year and up to 17,000 per day on busy summer weekends.
Fisherman's warf – is one of the city's busiest tourist areas. Seafood restaurants are plentiful in the area with some of them going back for three generations of the same family ownership. There is a also a sea lion colony next to Pier 39, the sea lions took up residence here months before the earthquake in 1989. They lie on wooden docks that were originally used for docking boats. Fisherman's Wharf hosts many San Francisco events, including a fireworks display on the Fourth of July.
Alcatraz – was a maximum high-security federal prison located on Alcatraz Island in the San Francisco bay. It operated from 1934 to 1963, and had a reputation for being impossible to escape from due to strong currents in the bay. As a result, it housed some of the most notorious and high-profile prisoners, in particular ones who had a history of escape attempts or causing troubles at other federal prisons. It became one of the world's most notorious and best known prisons over the years. I won't be going into much detail about the prison but I highly suggest you read about it and about the famous escape attempts (like the Battle of Alcatraz) as well as the succesful one on June 12, 1962 where in their beds were cleverly built dummy heads made of plaster, flesh-tone paint, and real human hair (see images below) that apparently fooled the night guard. It's a fascinating story and to this day the trio was never found (my theory is that they lived happily ever after somwhere in Brazil haha). The crazy thing is that I got to meet an ex inmate and have a quick chat. How crazy is that? I asked him how does it feel to be back here as a free man. His answer was "feels great, everyone, including the officers are now dead but I am still alive". He wrote a book with his story and was now signing his book there. Cruises depart from Fishermans Wharf Pier 33, alow around 3-4h for the whole trip. Due to its popularity make sure to book tickets in advance. There are also night tours too.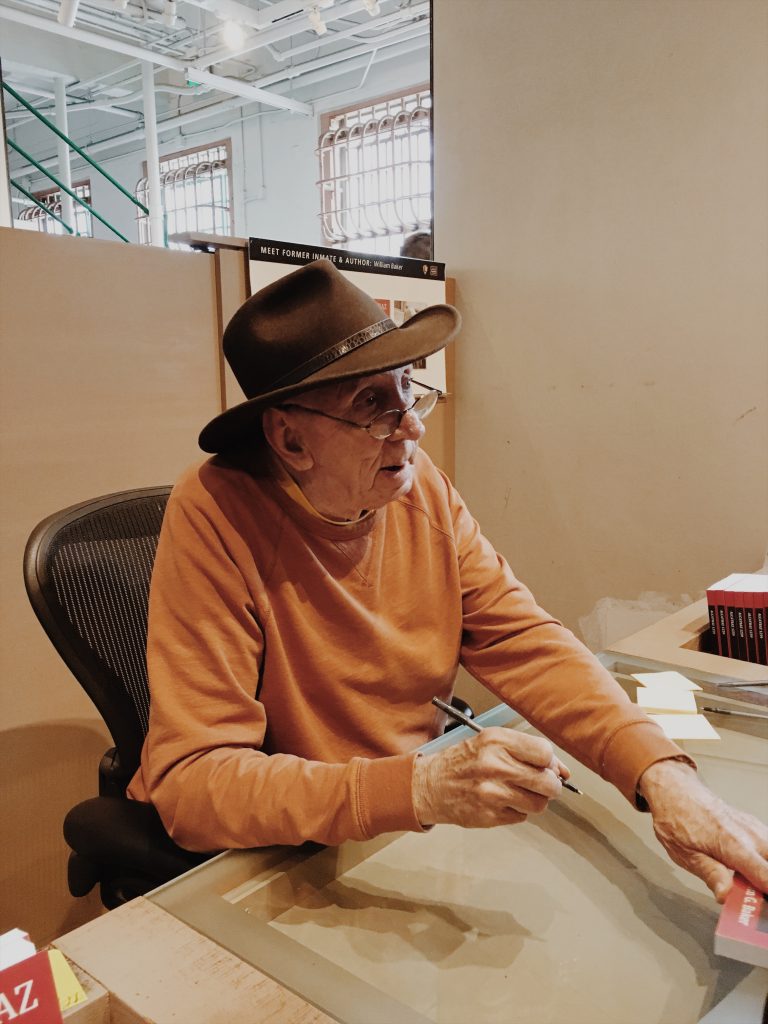 The painted ladies – this row of Victorian repainted houses at 710–720 Steiner Street, across from Alamo Square park, in San Francisco because a tourist attraction and has appeared in an estimated 70 movies, TV programs, and ads.
Parking in San Fran is around 40$ per day, very expensive. I would personally advice againt hiring a car and use the uber instad which is very cheap. Bus system is also very good. There is an app called MUNI, which you can link to your bank card and top up money on it and tap it on the bus to travel, no fuss, super easy. Just google the directions and google will tell you the bus you need to take etc. Also, BART is the train/underground system which I used this to get to town from the airport and it was easy.
You will find lots of quirky coffee shops around San Fran to enjoy a little break from exploring.
PIN IT