3 DAYS in LOS ANGELES
The City of Angeles! The City of Stars! La La Land! Our 4th time here and I like you more and more each time!
Here is some of the most famous places you want to visit while in Los Angeles.
Hollywood Sign – Needless to say that it was one of the first places we went to. How to get here – be aware that if you put into GPS 'hollywood sign' it will most probably take you to the Griffith Observatory and it's definitely not where you wanna be. Search for Lake Hollywood Park (3187-3115 Canyon Lake Drive), park the car (lots of sideroad spots) and from here its a very short hike up the hill where you get the best views. We never hiked it above the sign but next time for sure!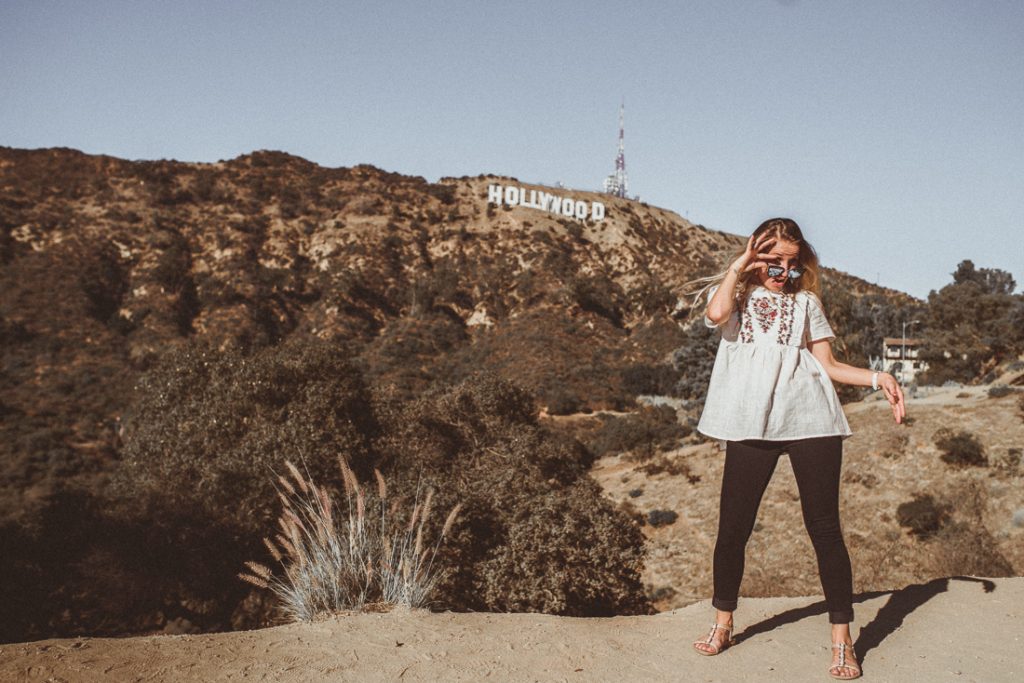 Griffith Observatory – If you want best views of the city, this is the place for you. Full of tourists but the views are spectacular. Get there just before sunset and watch the city light up! Look through the telescopes, explore some exhibits, prebook a show or just pretend you're part of the famous scene of dancing in the stars in La La Land (yes, it's here where it was filmed). From here you can also view the Hollywood sign far in the distance.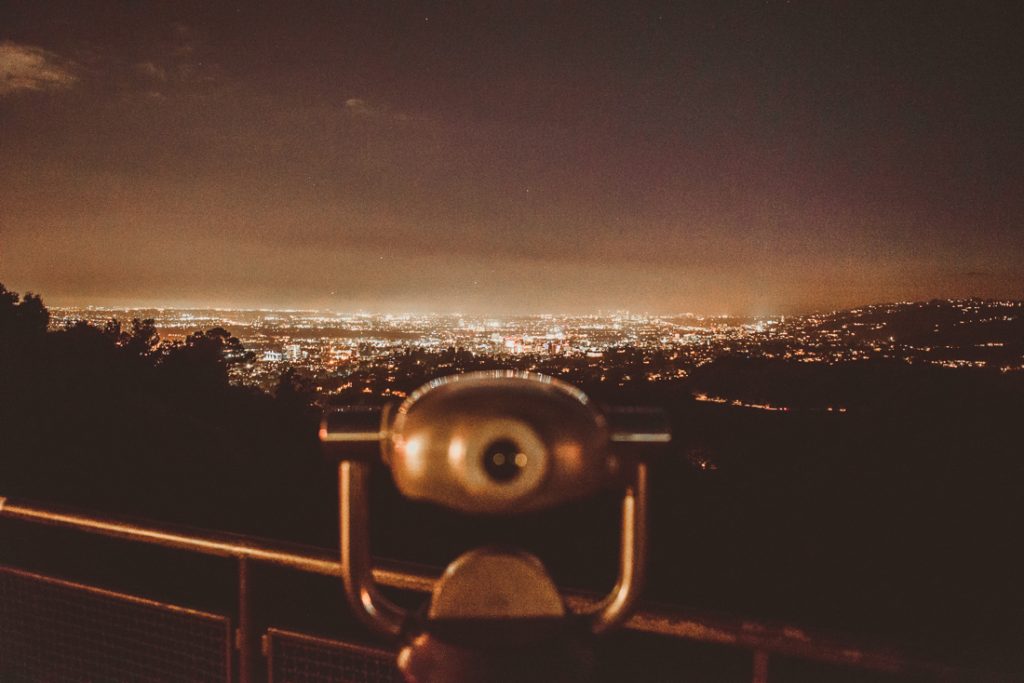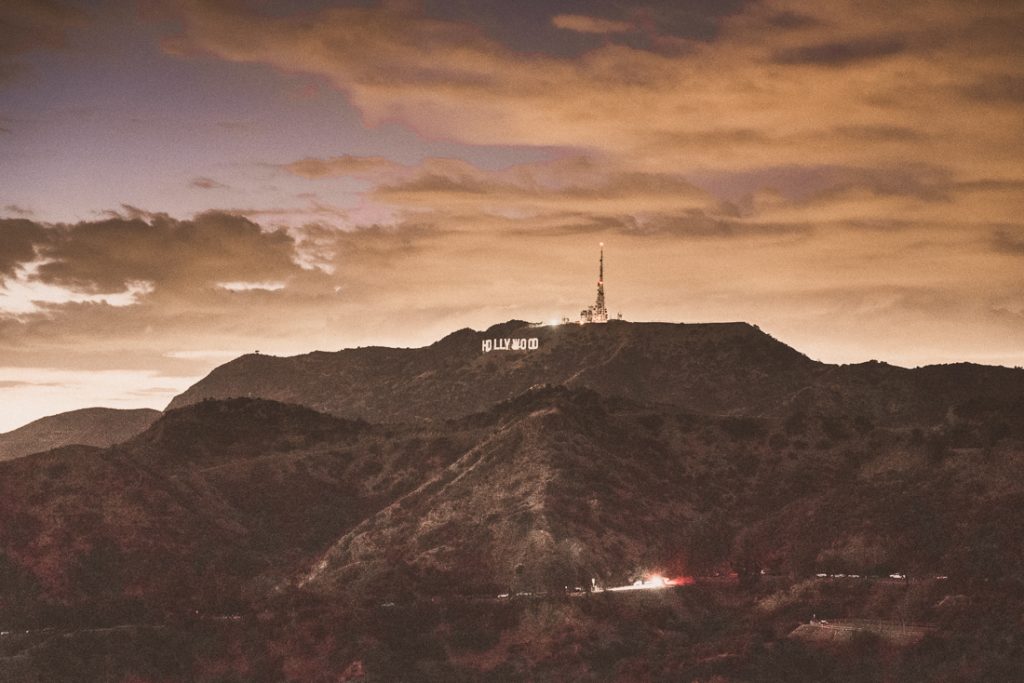 Hollywood Walk of Fame – Although it won't make you famous going here, it will surely make you tick it off your list. Worth a walk up and down the Hollywood Boulevard to spot the star of your celebrity crush, take a picture and move on.
LACMA Lights – Los Angeles County Museum of Art – The 2008 installation consists of restored street lamps from the 1920s and 1930s. Most of them once lit the streets of Southern California. This is a very famous instagram spot. You've probably seen countless of creative images here. No ticket needed, it's a public piece of art.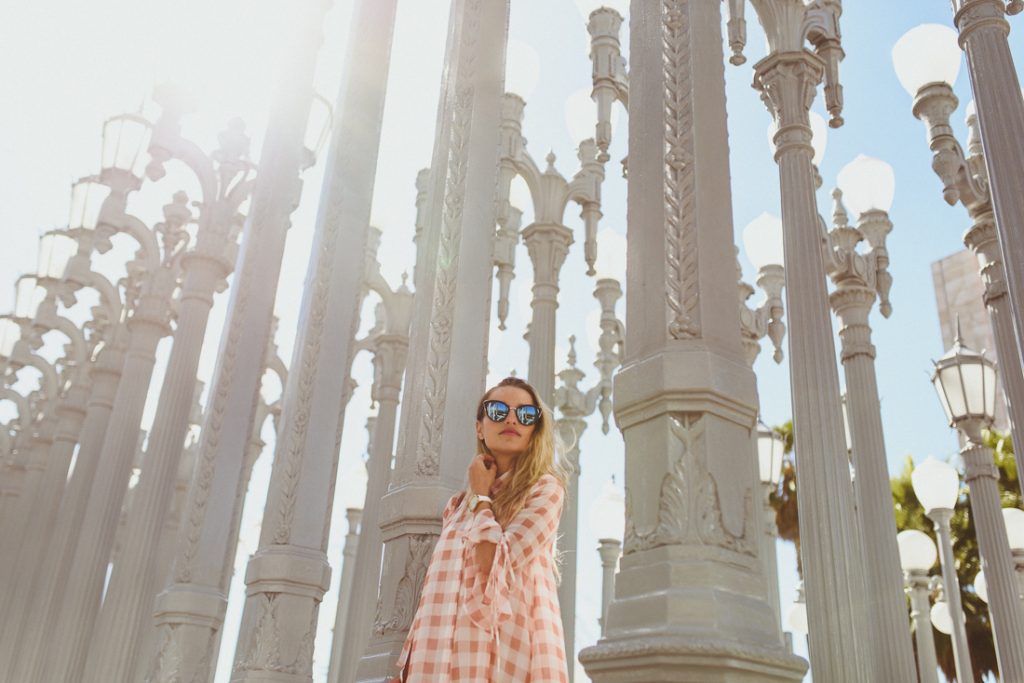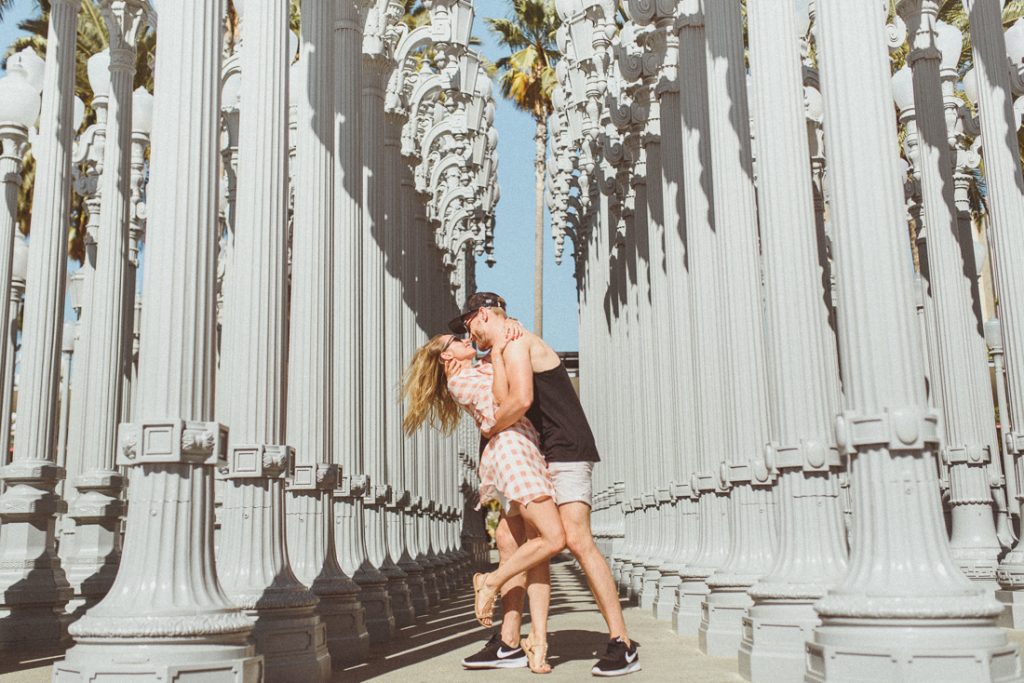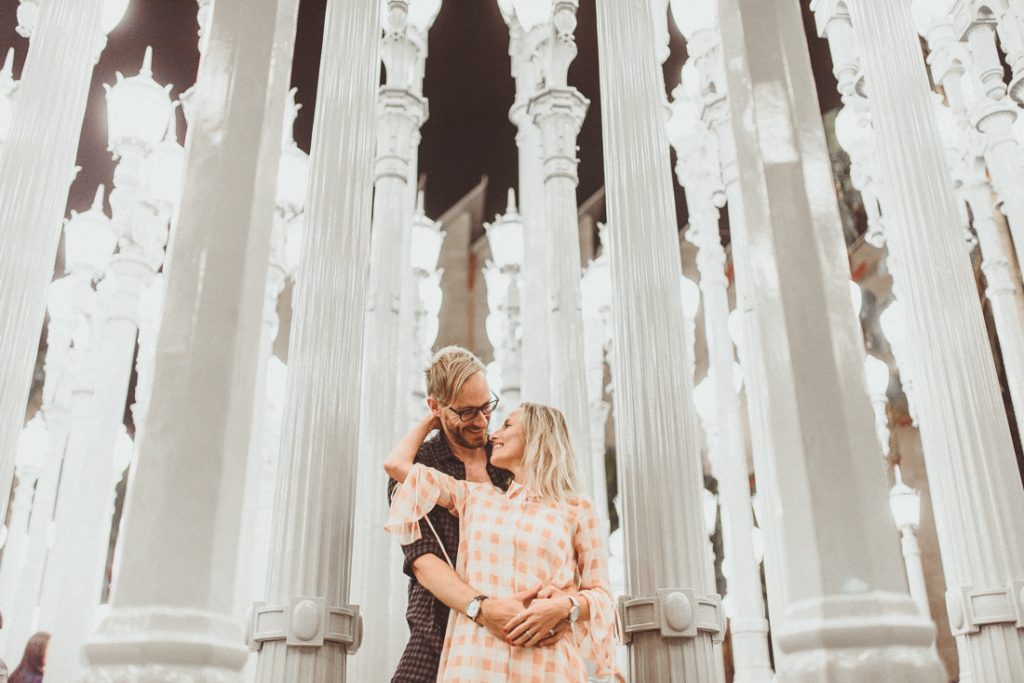 Santa Monica & Venice Beach – Probably my most favourite place in Los Angeles. It's a total VIBE. I would come back here over and over and never get bored of anything. Gorgeous beach, most amazing sunsets, marvel at all those skilled skaters (all the while you hire some yourself and blend in), muscle beach (where Arnold schwarzenegger used to train), the fun rides on the pier and so on.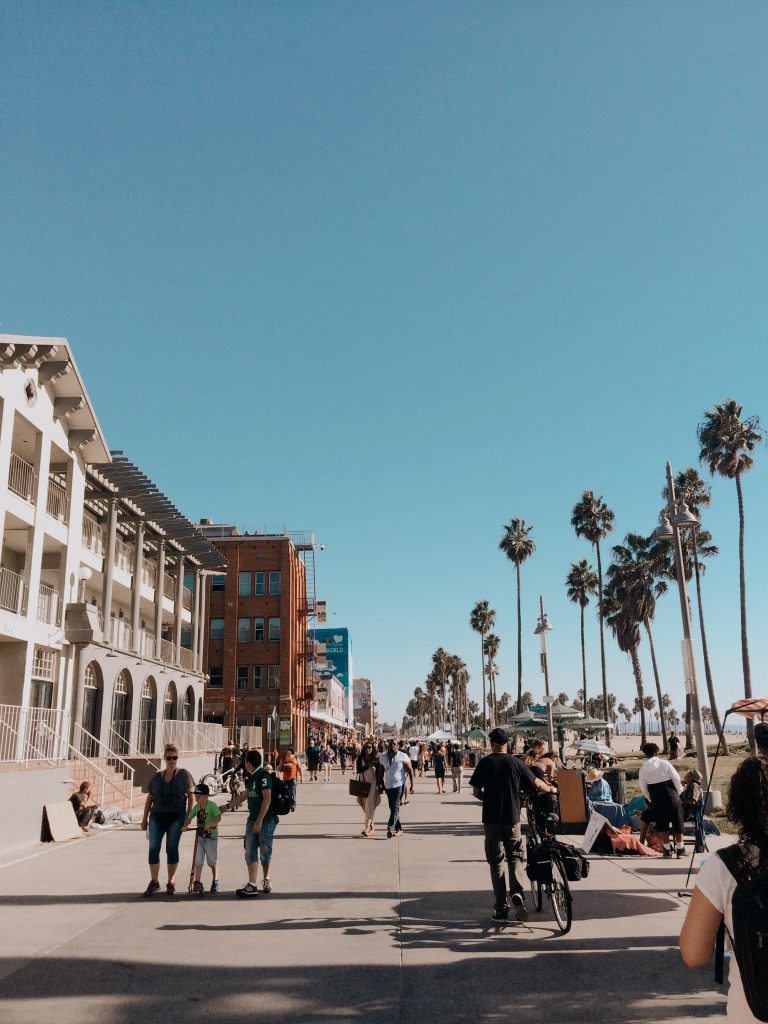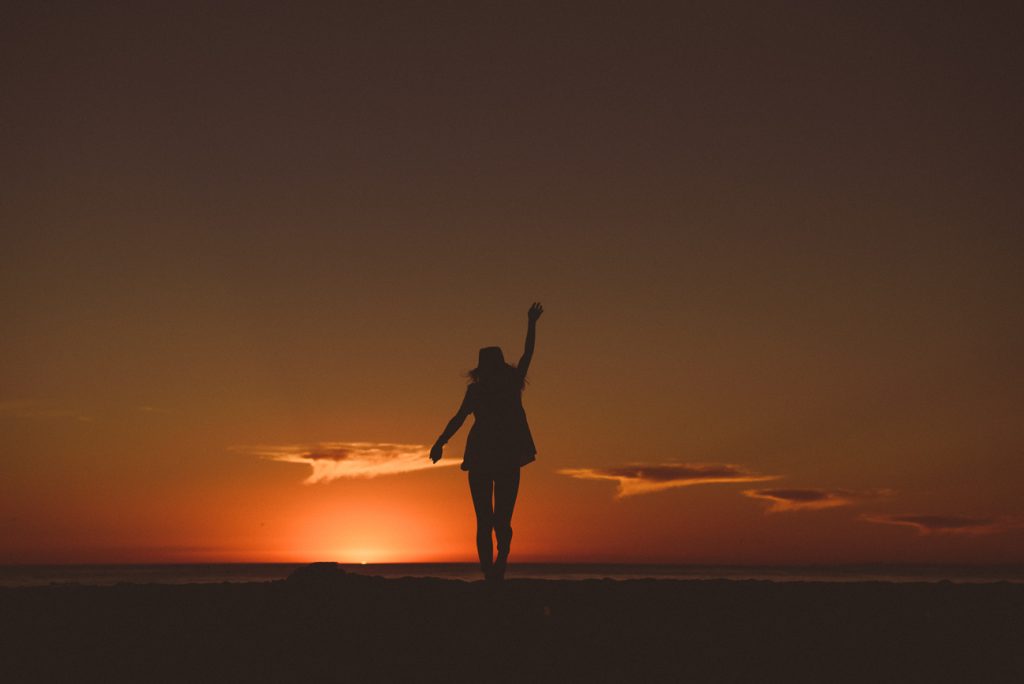 Beverly Hills – There is no secret that this is the home to many hollywood stars. If your pockets are deep go venture yourself on Rodeo Drive for some upscale shopping. Either way you're almost sure to spot a celebrity here (don't get excited tho, you wont get that authograph but you're in for a close up look, depends who it is the security around them is heavy and they even close the shops until they finish shopping). Grab some nice lunch here and just soak in 'where you actually are'. Our favourite coffee shop here is Blue Bottle Coffee. One other famous spot is the Beverly Hills Hotel and if you can't afford staying here at least you can grab a cofee by their pooside cafe and wonder in their tropical gardens.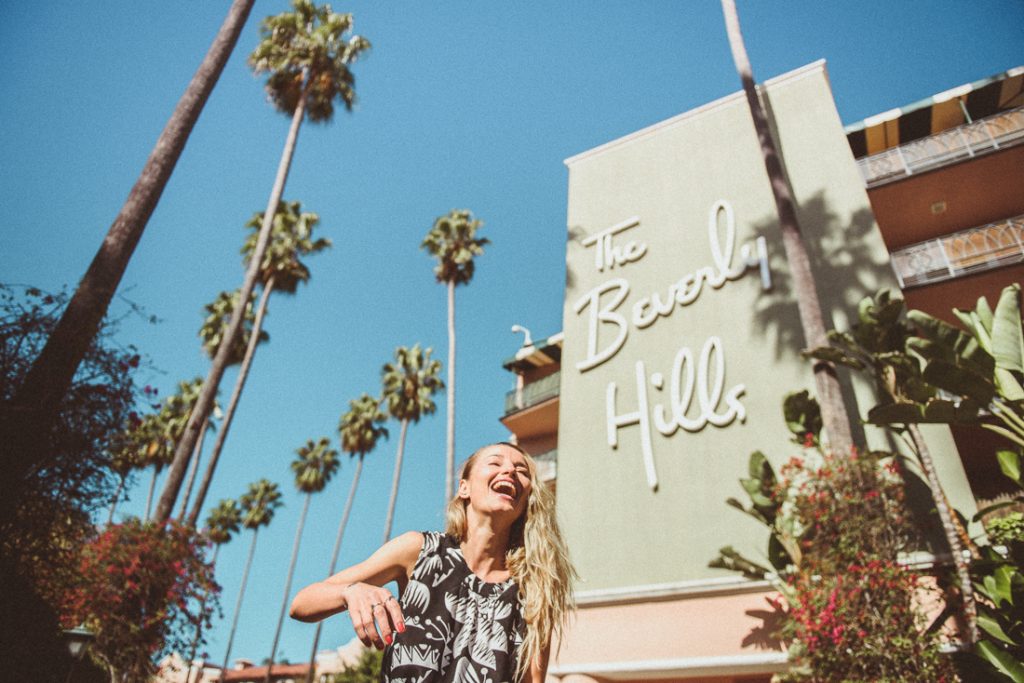 Malibu Beach – If you're a girl and used to watch Barbie then you understand its a 'must' place to go see only for it's name. Jaw dropping at some celebrity homes or just watch the surfers its sure worth a visit and if you're feeling adventurous, why not get some surfing lessons?!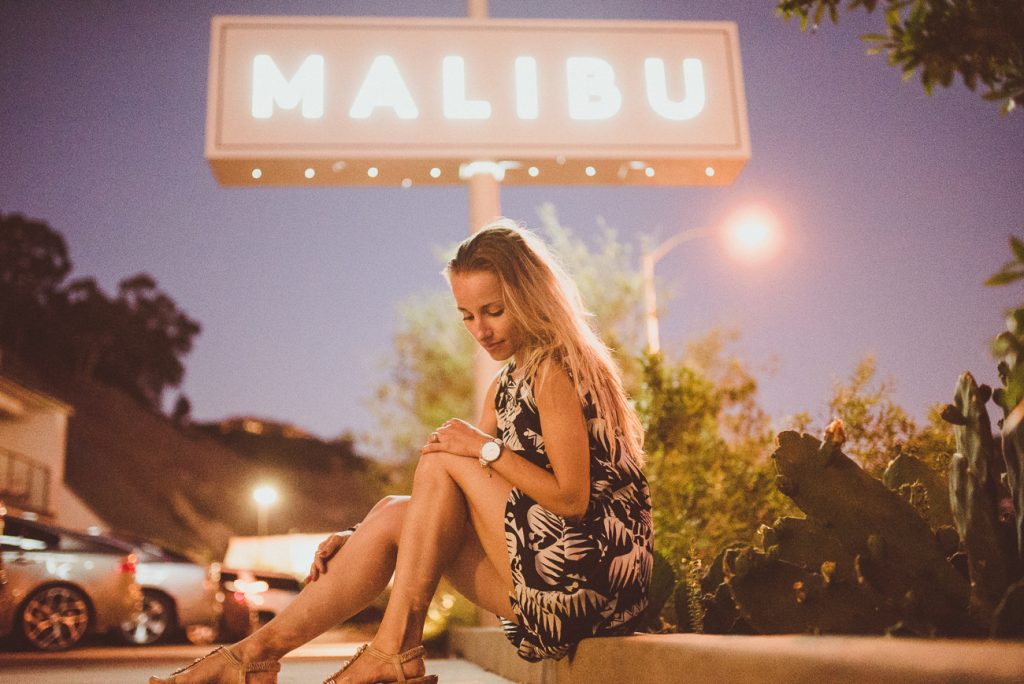 Ofcourse, if you want to allow more time here, Disney Land and Universal Studios are a total must at least once in a lifetime. We have done it twice so far in Orlando, Florida so we decided to skip it here.
Other instagramable spots in LA:
Venice Sign
Pink Wall At Paul Smith
Collete Miller's Angel Wings Project
Bloom Mural by Hueman
Curtis Kulig's Love Wall at Smashbox Studios, Culver City
Arts District Co-Op
OUE Skyspace LA
Love you Los Angeles!
PIN IT