It is safe to say that 2020 was definitely not the year we were all hoping for but a year that has shapped our lives in many ways, trully unforgetable, mostly filled with sadness, yet I am sure that if we all looked back on it, deep down we all have something to learn and be greatful for.
January – Started with hopes and excitment of planning a full year of exciting travels. Amidst all the planning and everyday life we were all hit with the sad news of the death of Kobe and Gianna Bryant all the while those heartbreaking Australian fires continued to burn for weeks leaving a devastating sight behind. It might have not hit close to home for us but it sure did have an impact on all of us.
February – Matt and I couldn't wait to embarc on what was gonna be one of the most exiting and unforgetable trips of our lives, South Africa! For years, the number one thing on my bucket list was an african safari park and I am still buzzing that this was made reality. Cape Town is now one of our favourite cities & Kruger National Park was just incredible. We got to see 4 of the big 5, we witnessed a giraffe fight and got real close. Saw the penguins in their natural habitat and drove along the most incredible coast line. Talks around the coronavirus were fresh and I remember clearly 'laughing' at people for canceling trips because of it but little did I know. Also we were some of the very first people to wear masks on this trip and I remember a guy on an aiport transfer bus actually telling us it's pointless to use them as they don't protect us from anything (we were the only ones wearing one on that bus). All about our South Africa trip it's coming soon on another blog.
March – We returned to London at the beginning of the month to be confronted with a harsh sudden reality of the pandemic so the lockdown life began literaly a few days after we landed. I laugh at myself now for thinking that all was gonna be gone in a few weeks and we will continue to plan our New York City trip in June. It's this month, March 2020, I started working on building Sizzling-Paradise website and writting blogs so my weeks were filled with computer work projects I've kept pushing aside for years but sudenly found the 'time' for it. Also, I cut my hair by myself pretty short and was very happy with the result. Fooled Matt into helping me with a ticktock video ( see it here ), cooked delicious breakfasts and mainly spend the time reading pandemic memes.
April – When you work for yourself and in lockdown it's hard to know when to stop so we decided to keep Sundays 'sacred' and don't turn our computers on to be able to separate the weeks and recharge. So balcony dates were a total vibe for weeks on end as well as reading or watching a show. Here in London we were lucky with the weather which made everything a little easier. On our daily (allowed) walk we discovered places around our house we never knew existed and claped outside on our balcony for our health workers every thursday at 8pm. But the highlight of the month was launching my blog, YAY! It was nice to finally see all the hard work paid off.
May – It was the month surounded by drama of having a bee hive into the airvent of our bedroom. Every night our room sounded like a ventilator. Ofcourse I covered the vent so no bees came inside but the fact is that they were only separated from us by a piece of cardboad. Little update on that, bees are still here just hibernating for now. Let's see what this May will look like. Keep up to date by following my stories on instagram.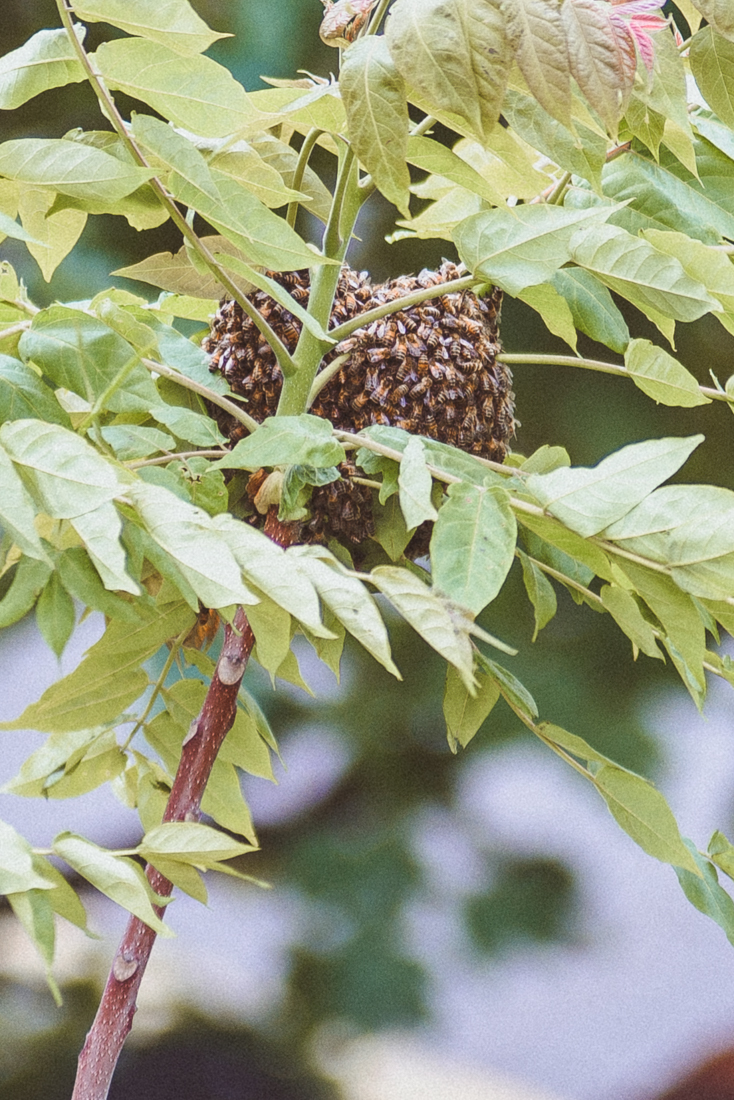 June – At this stage we were 3 full months stuck in our flat!!! How crazy!!! We celebrated Matt's birthday with pizza and popping a lot of balloons filled with confetti (few months on and still finding confetti around the house, no joke). We did our first jog together, yuhu!! I practiced my latte art which I'm so proud of. We played hundreds of monopoly deal card games (over 1000 games to date and we still keep the 'coffee and cards' tradition since).
July – Our first time in 4 months leaving the house for a drive to the countyside and oh it felt so good! We got to see some family (sticking to the 6 people only rule) which was so nice. First time in 4 months going to a coffee shop and if you know us a little you know we LOVE coffee shops. One of our favourite things to do is discover nice coffee shops everywhere we go. Also, first time in 4 months a picked up my cameras and did a little job which felt so good. I bought a new bike after mine was stolen and went blackberry picking (so much so I filled my freezer).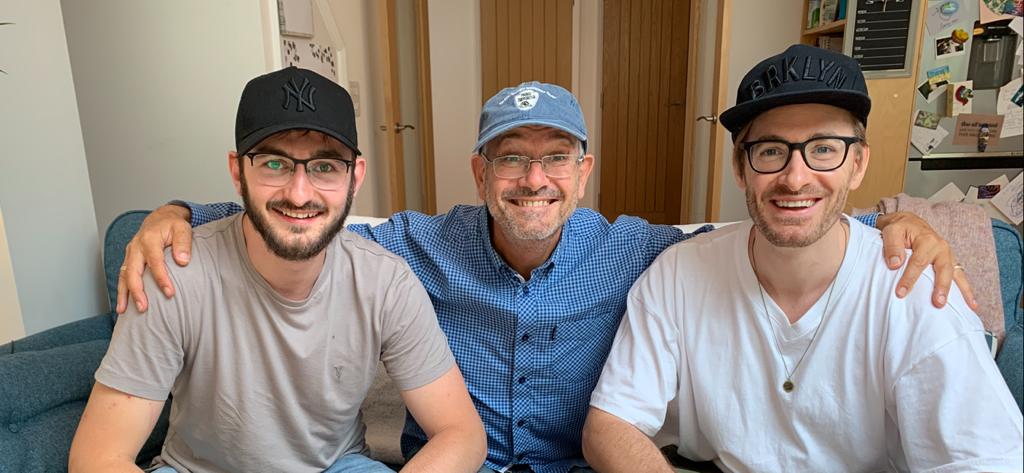 August – We celebrated our 8 year anniversary with a walk down to the highstreet for some italian treats, and oh how delightful it was! It was also my birthday and was lucky to be going out for smoothie bowls with my siblings as well as exagerating on cakes from Leto Cafe (who knows this place, knows what I'm talking about)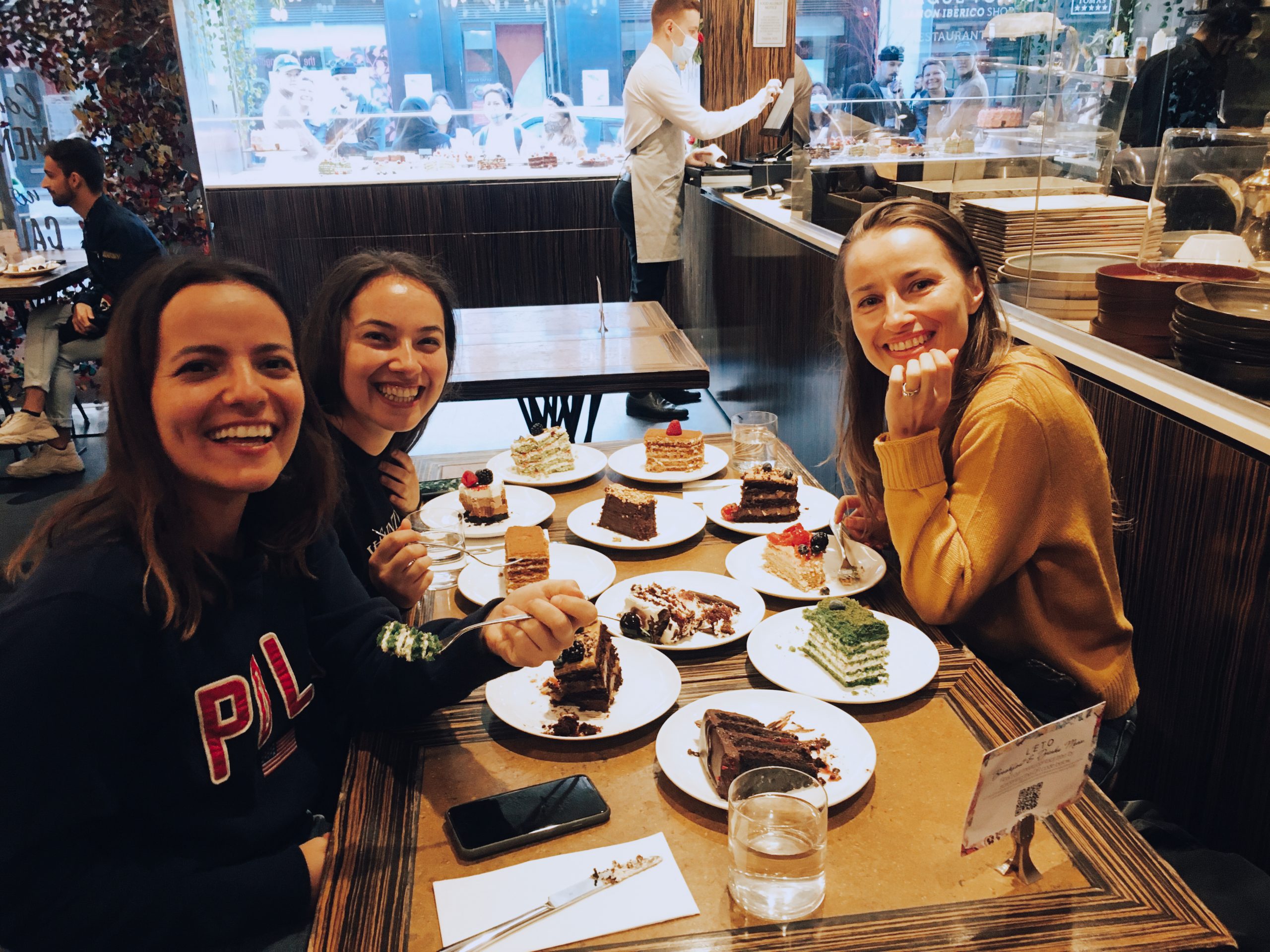 September – The weather was beautiful so we did a lot of cycling. Helped my siblings move houses. I spent lots of time studying for my citizenship exams (which I passed them all) and worked hours on my print store.
October – Probably my favourite month because after 7 months of no travel, coronavirus talks and everything else we got to finally hop on a plane and visit Bermuda. We went to shoot a wedding there and ofcourse had to do a trip out of it. The whole process before hand was very stressfull with all the new restrictions and uncertainty. We got to fill a lot of paper work, tested for COVID 3 times in 2 weeks, took countless temperature checks and wore marks in the heat but all was worth it. All about Bermuda on another blog coming soon.
November – A second national lockdown was announced which meant back to being stuck at home. At this stage it kinda felt like a new normal. Lots of hours working on our computer and finally got to launch my print store and mostly spent the whole month working on that. From adverts to giveaways and all the other things that comes with it I feel super pround of it. Check my Print Store here.
December – We put the christmas decorations up, got into the holiday spirit and patiently waited for the 23rd when we were gonna drive home for Christmas. Little did we know that our government had other plans for us and all christmas travel was gonna be cancelled. For the first time ever we didn't get to see family at Christmas but we made the most of it on zoom calls playing games like murder mystery, go fetch and lots of deep conversations.
If you're reading this it means we've both made it here so far. It was a tough year for everyone but Matt and I are probably amongst the very few people that has strangely enjoyed the lockdown. Ofcourse we missed travelling, seeing friends and family, serving with our church family (we are part of Hillsong church here in the London, I sing and Matt plays drums) and generally the busyness of life, but lockdown has forced us to slow down a litte, rest and appreciate all that we have. As a wedding photographer, as you can imagine all work was cancelled but as christinians we prayed and believed that God will open other avenues for us to earn our living in this time and He did. We are very greatful to be living in an era where you can work from home and earn a living from the internet, how crazy even is that? We are greatful that all our families are well and healty but we really feel for those who have lost loved ones. In 2020 we learned to trust God more while doing our little part.
Cheers to 2021. Praying we will be more rooted in faith! More generous! More humble! More greatful.
What's your 2020 story?