5 DAYS in NEW YORK
Just being here is one crazy experince. It's our 4th time in this amazing city and everytime my heart beats just as fast as the first!
As a first time visitor I'm sure you would love to go see everything, and why not? I did too! But after our 3rd time here we started feeling a little more 'new yorkers' (don't @me please, one can dream) and all we do now is exploring neibourhoods and searching for cool coffee shops (you know, Penberthy hobby).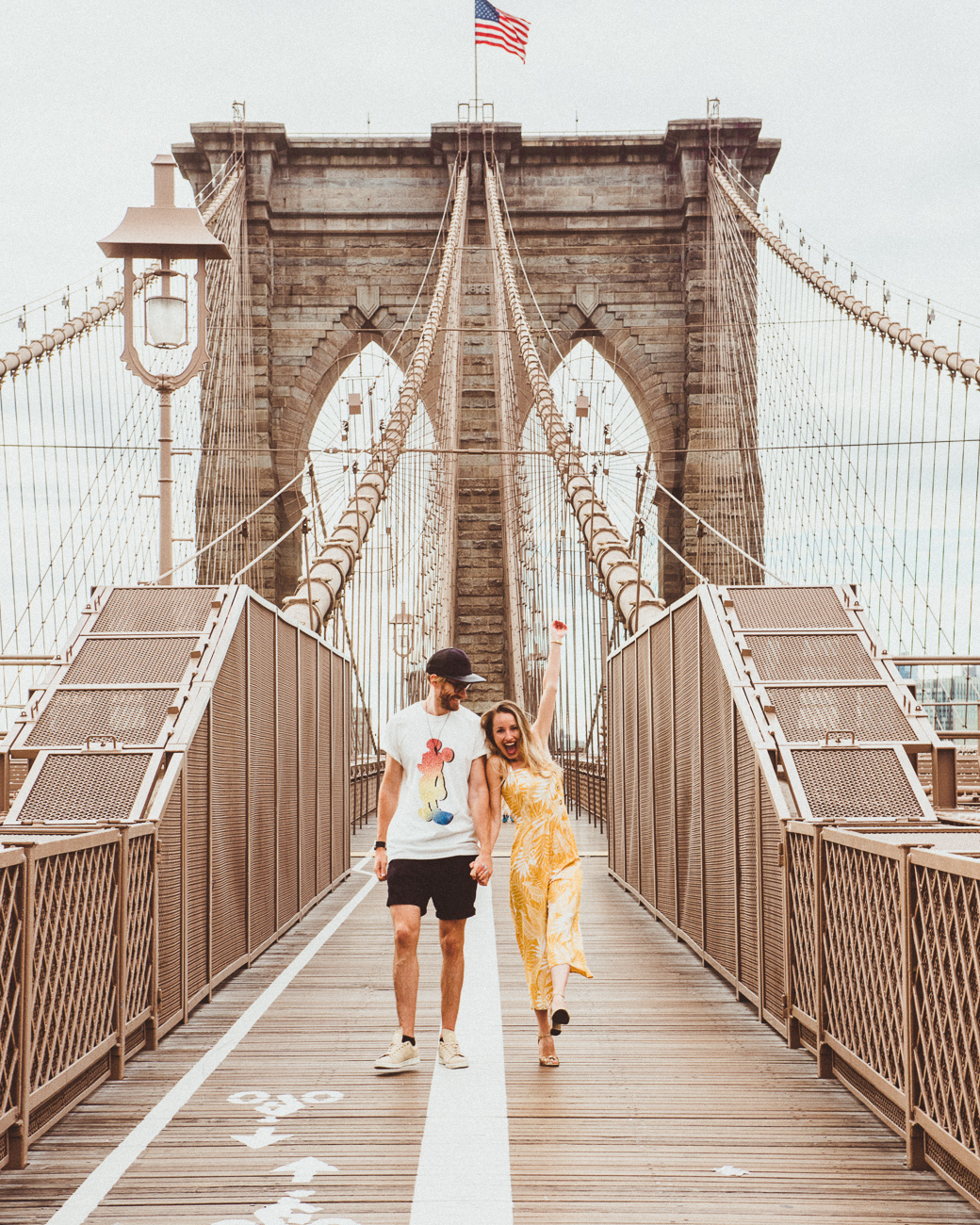 Here is a big tip – most of the New York attractions are not free and pretty pricey, as much as 47$ per visit to the most popular ones, best way and most cost effective is to purchase a citypass by day. 5 days citypass it costs 350$ per person but normally you find a 30% discount on a lot of websites including their main one, this will bring the price down to 250$. I know it sounds a lot but you have the entries to over 100 attractions included in the pass. If you pay individually for each entry you'll end up spending a fortune. So the citypass it's a money saver guranteed. You can still keep the cost even lower if your budget can't stretch by purchasing a 3 or 2 days pass only and try squeeze in as many attraction as possible in shorter time.
Here we go:
1. Times Square – If you haven't heard about it then you never really wanted to see NYC. It's the central area in NYC known for its flashing billboards around it. Pact with tourists but the feeling of being here is insane! It never gets old! Those flashing billboards will sure make you feel like in a movie, in fact you might even get the chance to see an actual movie set if you're lucky enough. We managed to see two movie sets.
2. Empire State Building – named one of the Seven Wonders of the Modern World, the 102 story skyscraper was the tallest building in the world until 1970 when the World Trace Center was built. The building's Art Deco architecture, height, and observation decks have made it a popular attraction.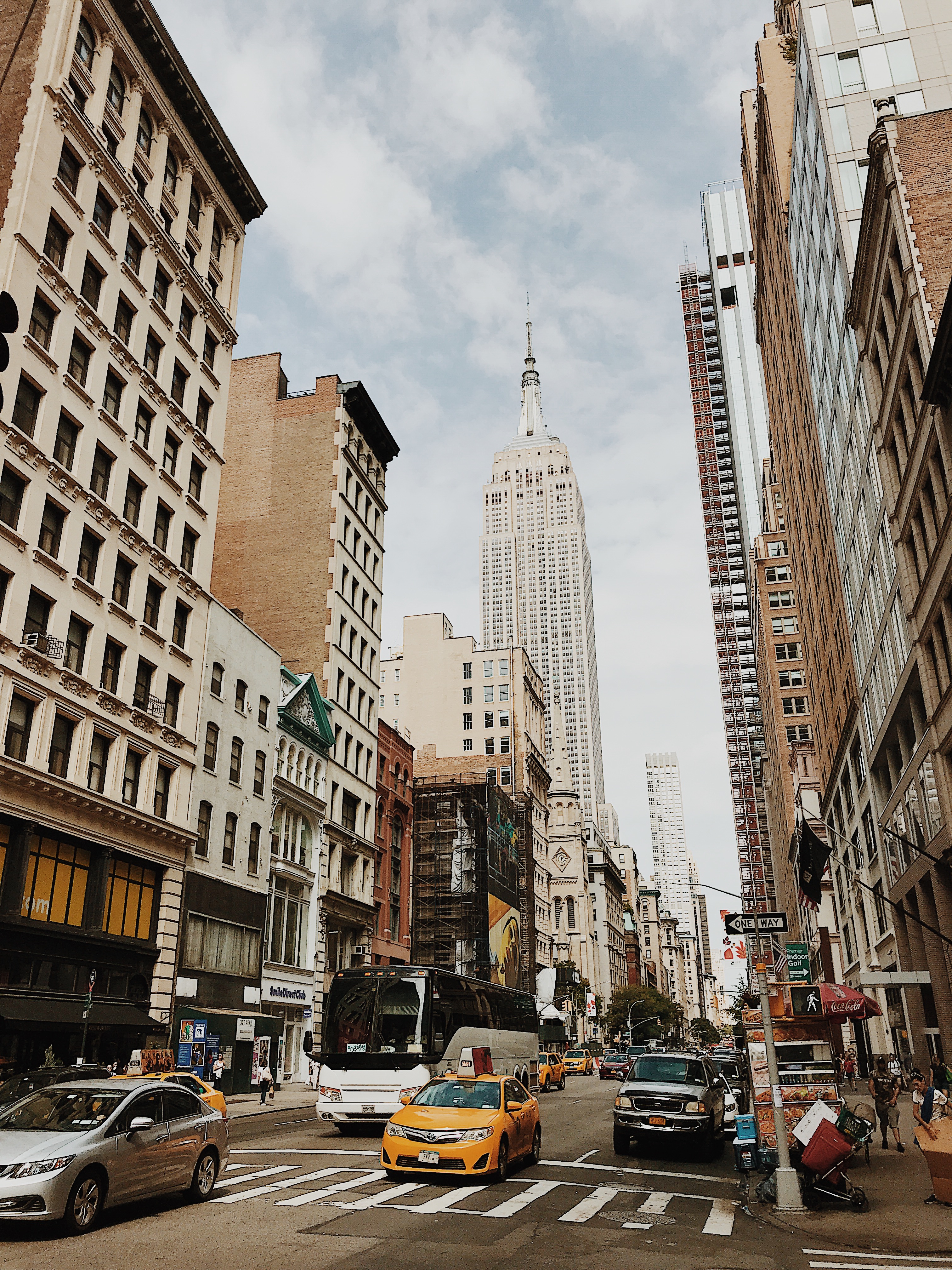 3. Top Of The Rock Observation Deck & Rockefeller Center – Probably the best views of New York can be seen from the Observation Deck, including the Central Park and the Freedom Tower (One World Trade Center). Also, its here where the famous scene in Home Alone 2 was filmed featuring the impressive 100ft christmas tree. Iceskating on the ice ring here is a must if you visit during winter. The Tonight Show ft. Jimmy Fallon as well as Saturday Night Live are broadcasted from here too.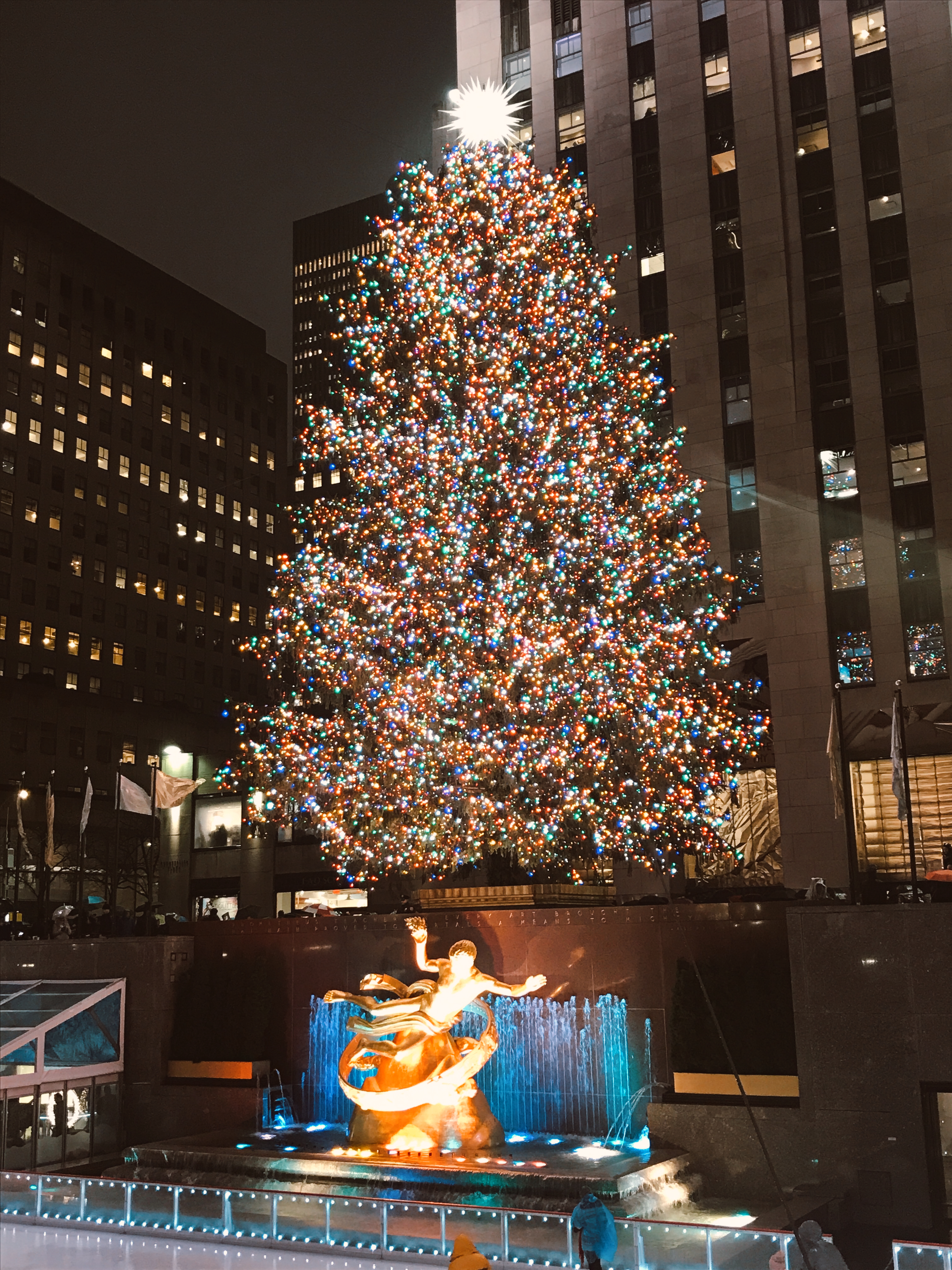 4. Central Park – Perfect spot to take a break from the hassle of the city and breath a little more fresher air. Take a walk, do a picnic, rent a bike, row a boat or find a concert you are sure in for a relaxed time!
5. 9/11 Memorial – If you don'd know about it then you are probably under age, do yourself a favour and google it. The twin waterfall pools are set within the footprints of the original twin towers surrounded by bronze parapets which lists the names of almost 3000 victims of the 9/11 attacks. One World Trade Center also known as Freedom Tower is now standing tall here where once stood the North Tower together with the stunning arhitecture of Oculus shopping mall.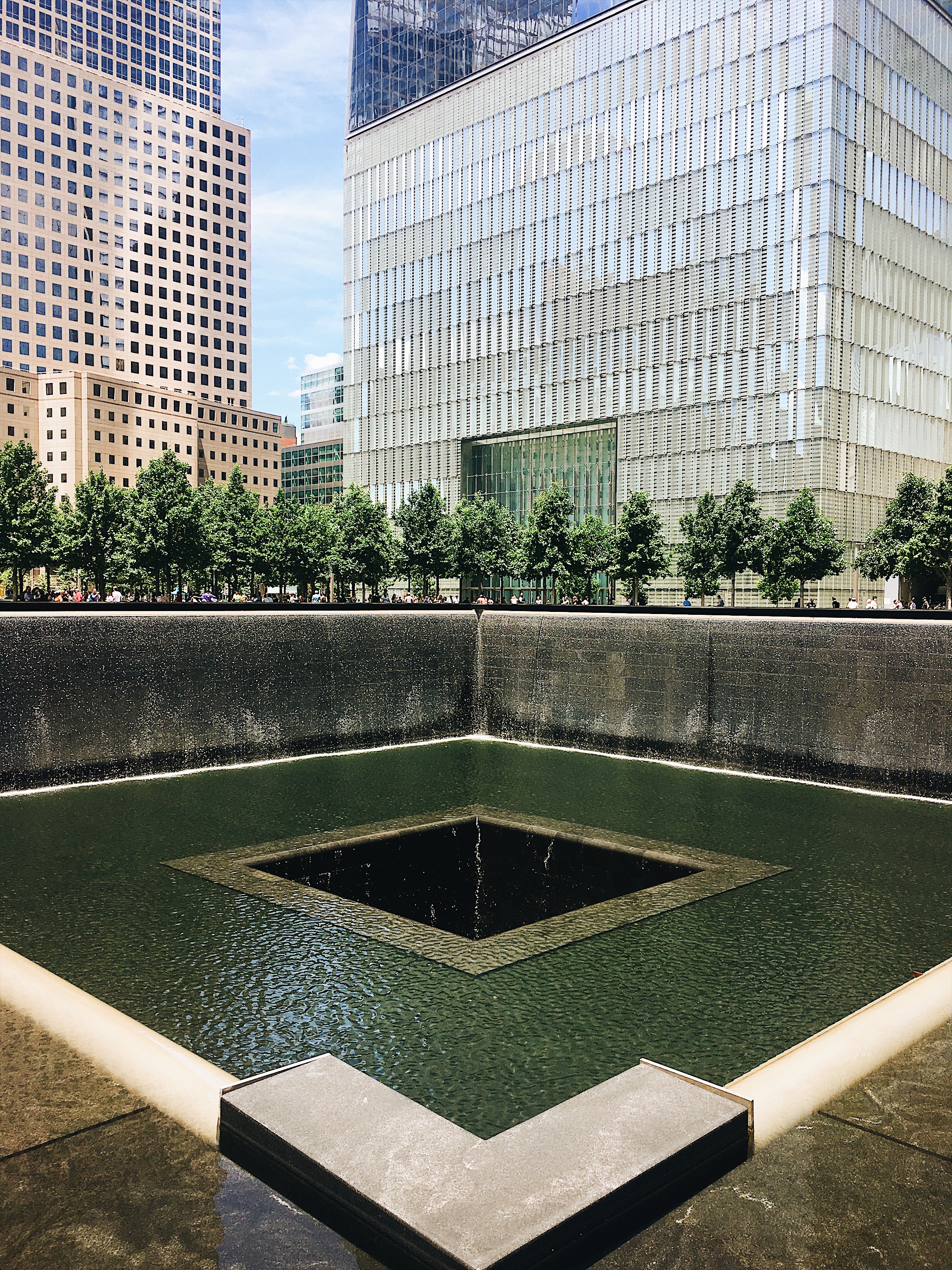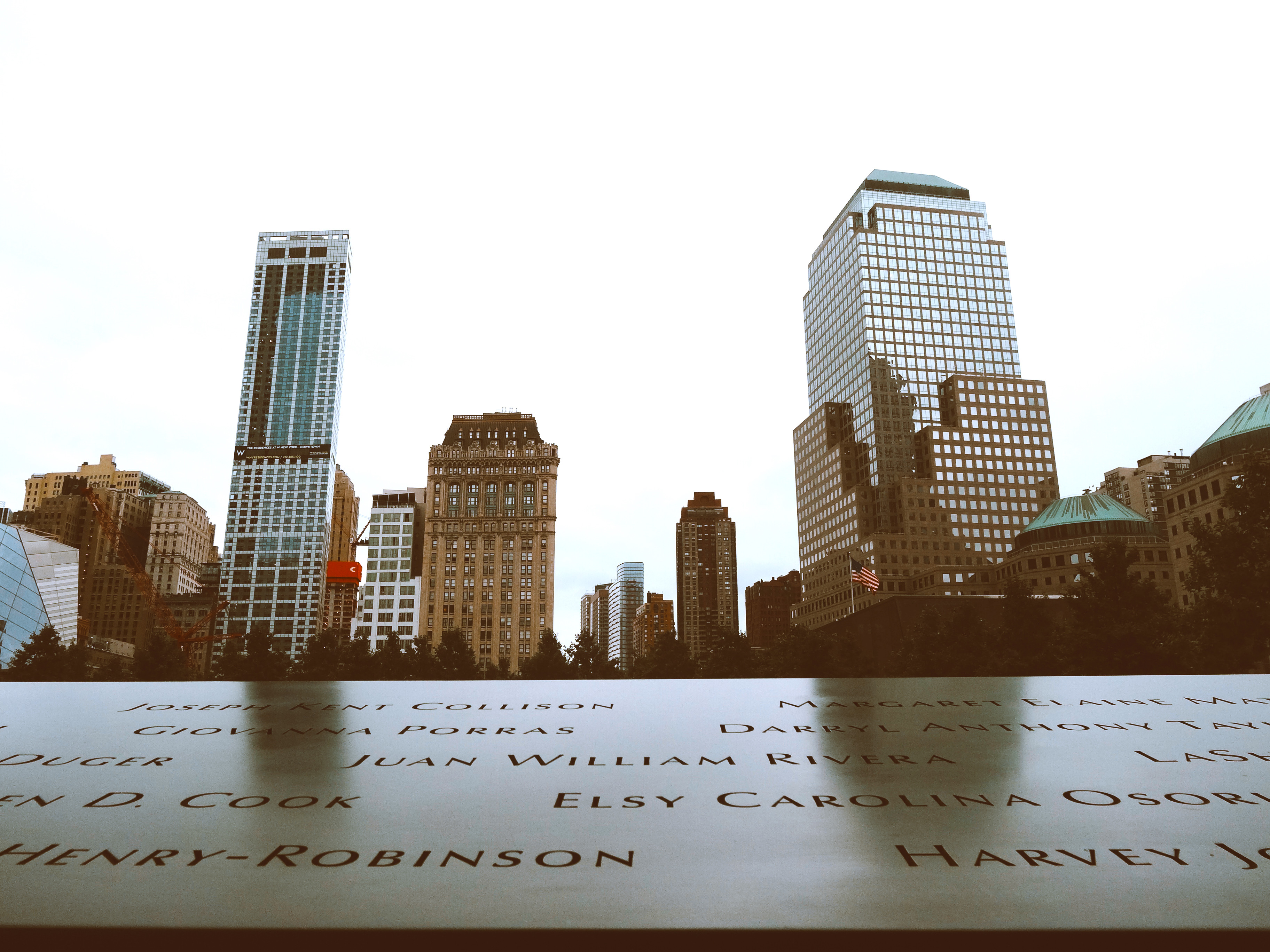 6. Brooklyn bridge – No more no less than the iconic Brooklyn Bridge. Have you even been to New York if you haven't been here or taken pics?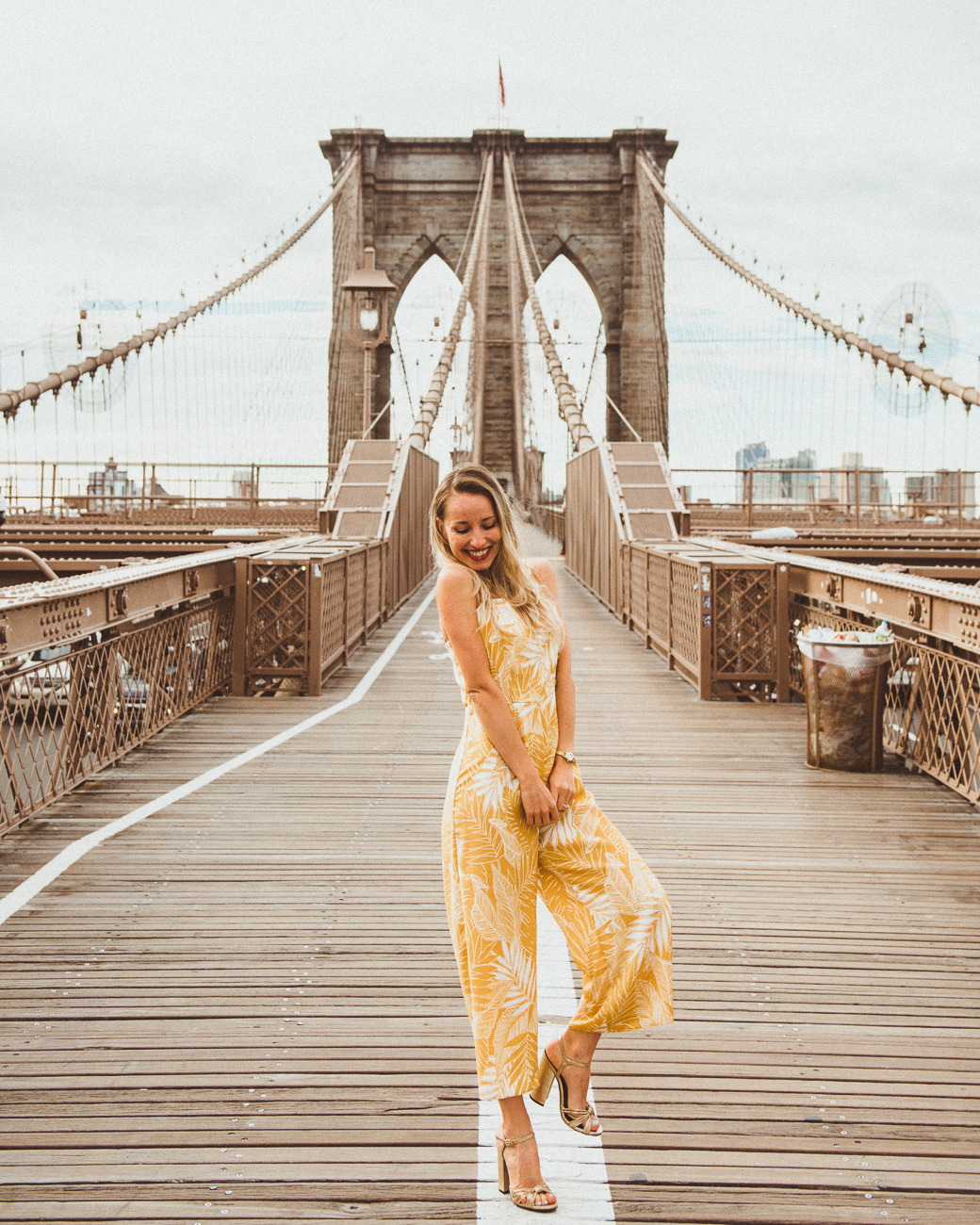 7. Grand Central Terminal – Is one of the world's ten most visited tourist attractions with 21.6 million visitors in 2018 excluding train and subway passengers. The 3rd biggest station in North America after New York Penn Station and Toronto Union Station. The distinctive architecture and interior design of Grand Central Terminal's station house have earned it several landmark designations, including as a National Historic Landmark. The terminal's main concourse is often used as a meeting place, and is especially featured in films and television.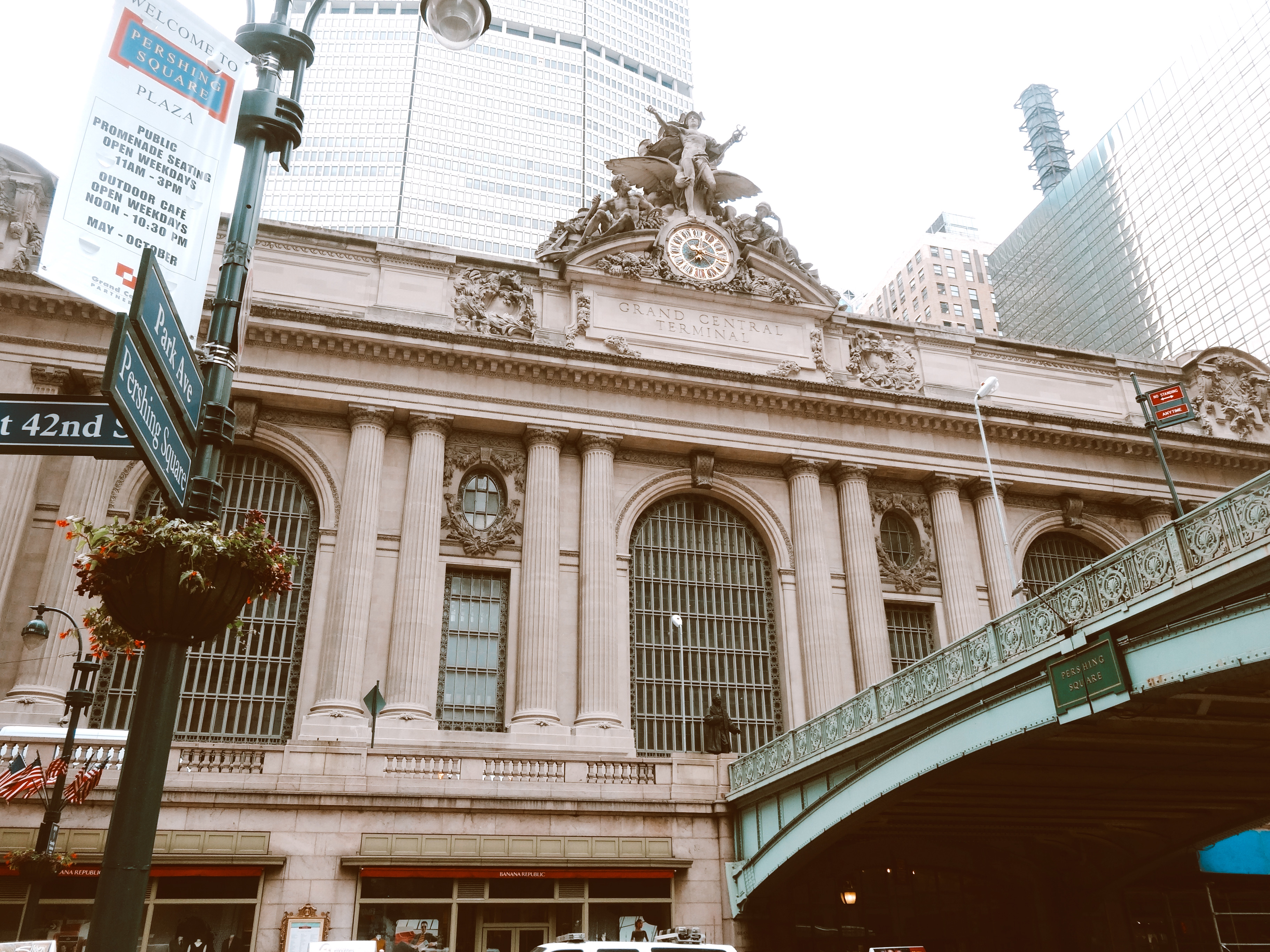 8. Manhatan Bridge – One instagramer took a shot, the second one followed, the rest of the world after and then me! Yeah, its a very popular instagtam spot now days and for good reason! Its picturesqure!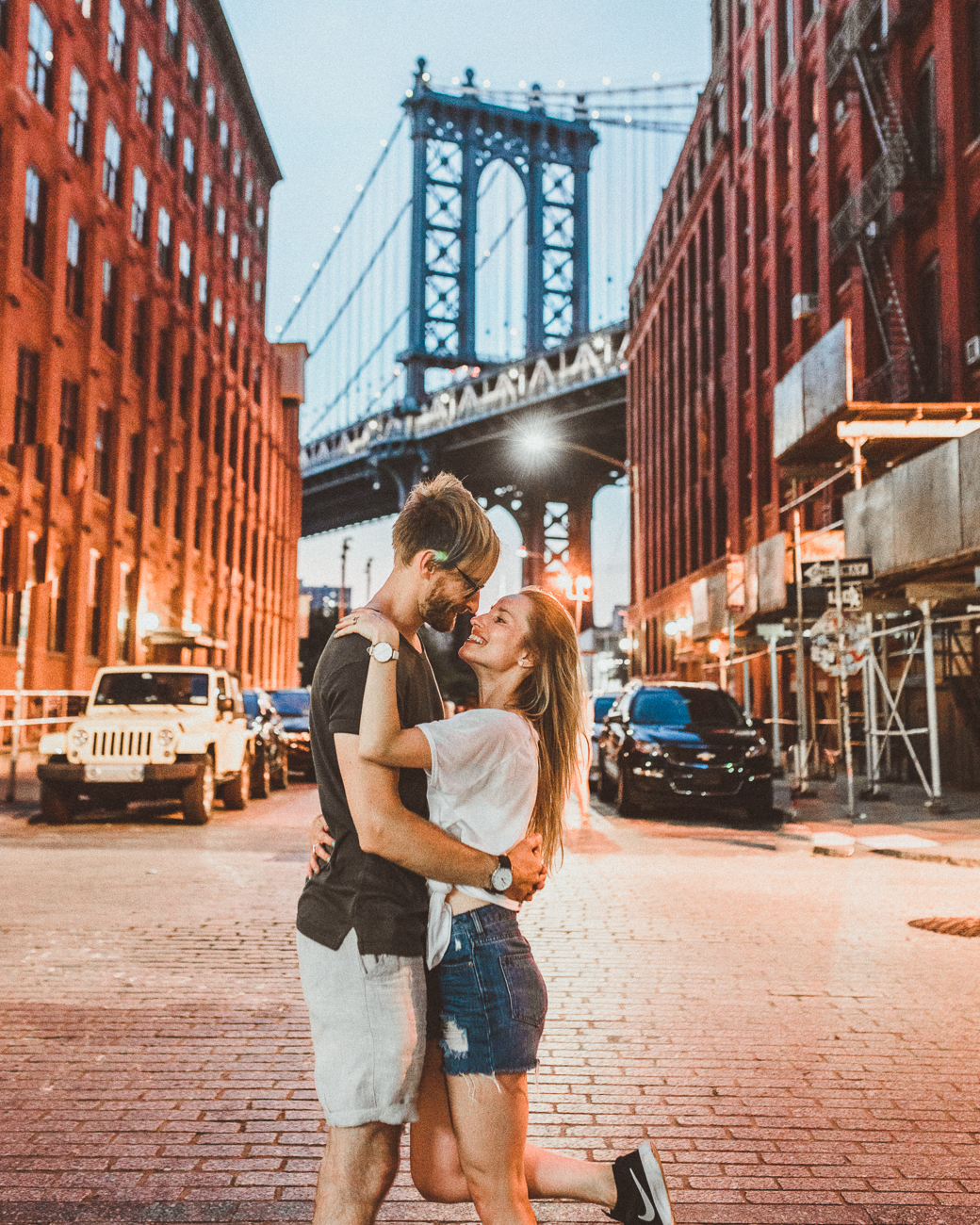 9. Statue of Liberty – Located on Liberty Island I feel like, again, this does not need any explanation. There are multiple ferries operating by Statue Cruises leaving from the Battery Park, at the southern tip of Manhattan that can take you there. Did you know it was gifted from the poeple of France to the people of United States?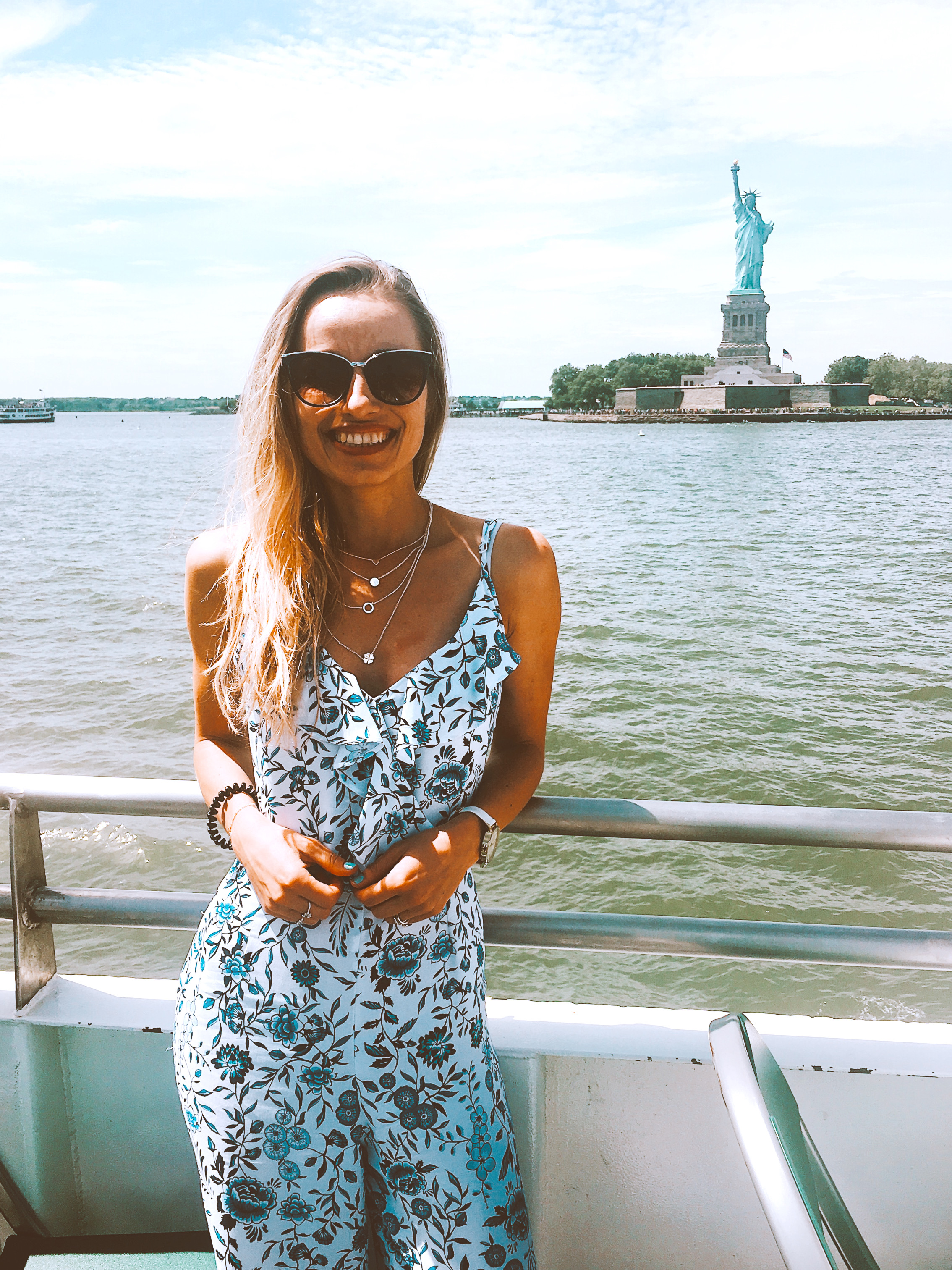 10. Boat Tour around Manhattan Island – Soak in the views of New York with a boat tour. The classic Harbour views, Statue of Liberty, Brooklyn Bridge and so on! Grab a drink, sit back and take it all in 🙂
Other popular attractions are:
High Line – former rail line that has been transformed into an urban walking trail, public park above the streets of Manhattan's West Side with view into the Hudson River and the city. It is a 1.45 mile long elevated linear park, greenway and rail trail where visitors experience nature, art, and design. You'll often see joggers around and New Yorkers going about daily life.
Flat Iron Building – it's exactly that, a flat'ish building once it has been called "one of the world's most iconic skyscrapers and a quintessential symbol of New York City.
Wall Street – You've most probably heard the words drop around at least once in your life time as well as in lots of movies. It's the famous financial district of NYC. Anchored by Wall Street, New York City has been called the most economically powerful city and the leading financial center of the world! The city is home to the world's two largest stock exchanges.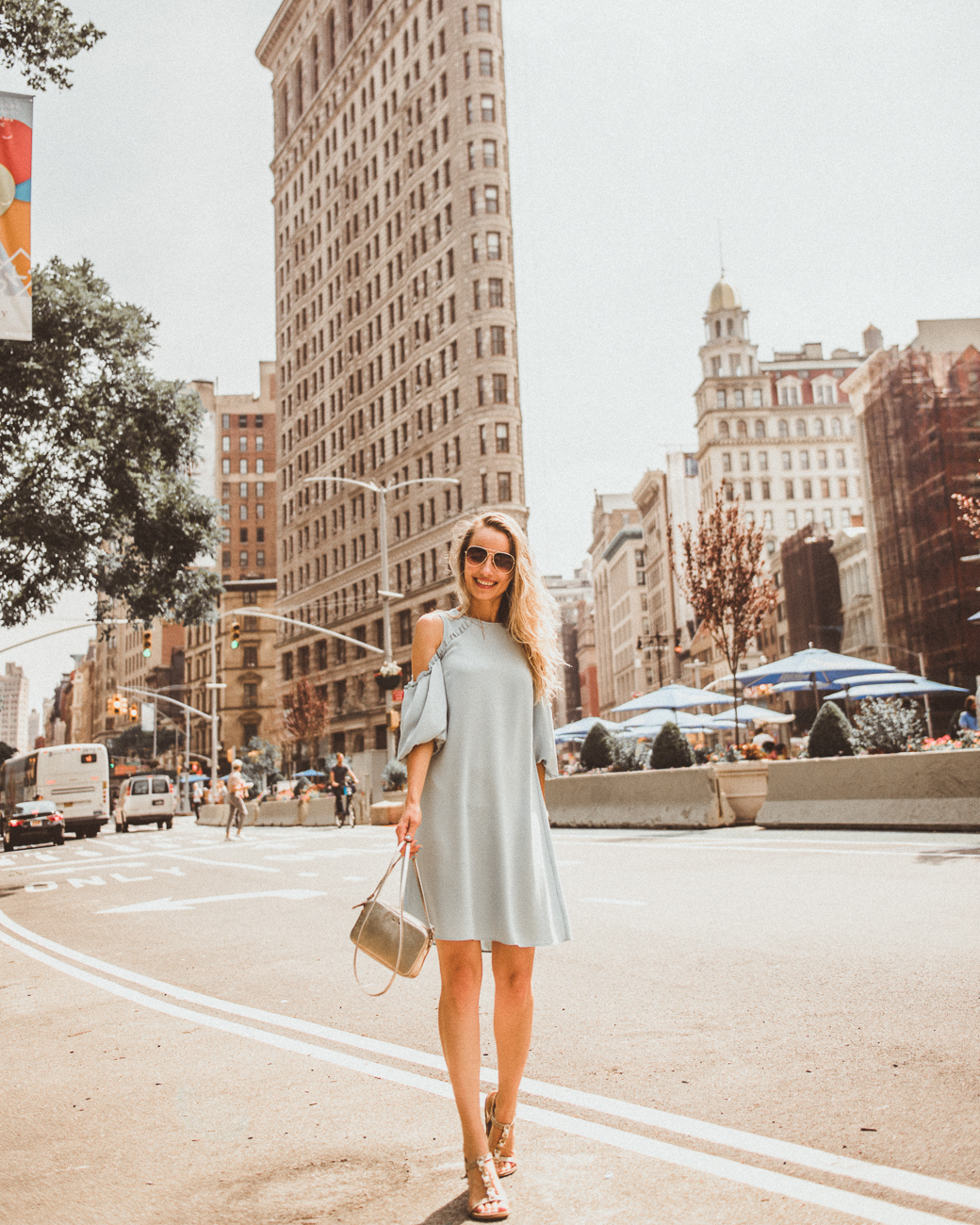 New York coffee shops have been on the rise in the recent years. On our first visit here in 2012 it was a mission to try find a good nice coffee. Last year 2019, we really got spoilt for choice.
Here is a 3 of our favourite places and their instagram handles – @twohandsnyc @citizens.of @bluestonelane
Places to eat – our favourite is Sweet Greens and it's a must! Also, Butcher's daughter, Tacombi, Minnie's, Joe's Pizza. And as you probably know we are suckers for smoothies and NY has plenty of Juice Press (our fav is fountain of youth)
Public transport around New York is relatively easy on the subway, just make sure you get the right train, if not sure about direction of the train just ask someone. I have not used busses so far so I cannot cast my vote on this one. Uber is very reasonable on short distances too!
Let's talk a little about hotels! I won't even go round the bush here and just say it, its expensive! We are talking an avarage of 300$ a night (might find some cheaper deals, this is an avarage). But hey, it's that once in a life time must visit place, so save for it, buget for it and JUST DO IT!
New York City – I LOVE YOU & I will be back again soon!
PIN IT